About Our School
History | Tour & Photos | Location | Transcripts |
Faculty & Staff | Alcohol and Drug Abuse Prevention Program | Board Members
Faculty
Administrative Staff
Faculty

Dr. Kimberley Kelly RN, BSN, MSN, DNP, LNC
School Director/ Nurse Aide Program Director / VN Program Director
Ohio State University Bachelor of Science in Nursing 1986
Walden University Masters in Nursing Education 2013
Walden University Doctorate of Nursing Practice graduated November 2018
Dr. Kimberley Kelly is the founder of Compliance Review Services, Inc. and began the company in 1997. She graduated from Ohio State University with a Bachelor of Science in Nursing in 1986. She graduated from Walden University in 2013 with a Master's in Nursing Education. She has 20+ years of experience in the healthcare field, ranging from Administrator, to Director of Nurses, to home health agency owner. She has worked in multiple medical environments, taught at a vocational college, and developed and taught numerous educational offerings. Dr. Kelly is a member of the Home Health Alliance Team, Texas Association for Health Care, and DADS external stakeholder group for rule review. She is a Texas Department of Aging and Disability Services Consultant-Monitor and currently sat on the Texas Outcome Based Quality Management coalition team. Dr. Kelly recently became an independent contractor for DADS conducting long term care quality reviews. Ms. Kelly became a Legal Nurse Consultant in 1999. She has been a consulting nurse expert and testifying nurse expert witness in both plaintiff and defense cases. In addition, Dr. Kelly was inducted into the Business Who's Who in March of 2004 for her accomplishments as a small business owner. In addition, she is an honorary chairperson for small businesses through NRCC and is an external workshop member for DADS for the State of Texas.
Dr. Kelly founded the Vocational Nursing Institute with the vision to help individuals to become Licensed Vocational Nurses and Nursing Assistants. Her passion for education and assisting others provided the vision to open up this school. See her complete resume (Microsoft Word).
Outside of work, Kim enjoys spending time with her two girls. An accomplished pianist, she also likes swimming, reading, bowling, and watching movies. Kim is actively involved with her church as a bible study teacher and children's choir director. Dr. Kelly is originally from Cleveland, Ohio and resided in Florida for several years. She has lived in Texas since 1995.
Rhonda Dallas
BSA Evening Anatomy & Physiology Adjunct Faculty
Texas Southern University Bachelors in Health care Administration and a minor in Social Work 1990


Rhonda Dallas holds a duo degree in Health Care Administration and Social work from Texas Southern University. She is also a Certified Life Coach from Coaches Institute International where she coaches people all over the United States. Ms. Dallas has coached in Houston, Oxford, and London where she led a group of Pastors Wives in an intense coaching seminar on the importance of balance and time. She has a passion for helping others and brings with her experience in teaching Anatomy and Physiology at the College of Health Professionals.
Tally Breitstein RN, BSN, MSN
Faculty
Schuenbrun Academic School of Nursing, Tel Aviv, Israel 1988
Tel Aviv University with BSN 1995
Masters in Nursing Education from Colorado Technical Institute July 2019


Born and raised n Tel Aviv, Israel. Graduated from Schuenbrun Academic School of Nursing, Tel Aviv, Israel in 1988. Graduated from Tel Aviv University with BSN in 1995. Past Nursing experience includes Neurosurgery, Pediatric ICU, Neonatal ICU, and Hospice care. 15 year of experience in Nursing education.
Sonora Pannell RN
Faculty
State Univeristy of NY for LPN 1986
UT Arlington for Masters of RN (Summer estimated)


Sonora Pannell has been a licensed nurse since 1986. Originally from Queens NY, she completed her LPN in 1985 as a participant of the BOCES program. She graduated from High School and the LPN program simultaneously in 1985. Ms. Pannell attended and graduated from State University of New York in 1988 and obtained her RN licensure in 1989. Ms. Pannell has held licensure and practiced nursing in the states of New York, Maryland, Washington D.C., Virginia and Texas. Her career path and work experience extend throughout the healthcare spectrum to include: Acute Care, Mother/Baby, Pediatrics, Correctional Nursing, Home Healthcare, Pediatric Hospice, Public Health Nursing, Long Term Care, Quality Improvement, Case Management and Managed Care Case Management. Currently Ms. Pannell owns and operates Senior Case Management Strategies (SCMS), providing community Case Management and State Compliance Training to Houston area Assisted Living, Adult Day Care and Group Home environments. Ms. Pannell is currently pursuing her Masters Degree in the RN to MSN program at UT Arlington, anticipating completion in 2018. She is excited to be included amongst the prestigious staff of Vocational Nursing Institute.
Mir Alikhan
A and P/ Medical Terminology
CPR/Medical Administrative Assistant
University of Texas

Mir Alikhan hold a Masters degree in Public Health from the University of Texas. His areas of interest in the health field are Emergency medicine and minority health. He was competitively selected for his public health fellowship in Washington DC. There he worked with several NGOs and govt agencies on various issues of public health. His claim to fame while in DC. was that he was inside the Supreme Court for the Affordable Care Act hearing. He loves doing research and has worked on different topics such as vasodilation, VO2 max, cholesterol and health education for the minority population. He has presented at various conferences, received awards for his research and he is a published author. Teaching has always been his passion, he has 9 years of experience in teaching and has taught AP at UT. He started a health initiative in the minority population to educate people about best health practices taking a preventative approach. He has always found time to volunteer to give back what he has learned. He is an award-winner at the Literacy Council where he raised awareness in the Hispanic community about Cholesterol, Diabetes and Heart Disease. As a Medical Reserve Corps volunteer he worked directly under the Surgeon Generals office and trained people on disaster preparedness in situations like Hurricanes, outbreaks and other natural disasters. He worked as a cholesterol screening volunteer to educate people about cholesterol. He volunteered educating the working poor on diet for better health and assisted in making food bags for the program participants with healthy foods to eat on a budget. He worked with diabetics in educating them on diabetes management and to prevent the onset of diabetes in the borderline risk population. He is also the co-founder and Chief Editor of the Journal of Student Research which publishes research on multi-disciplinary topics.
Krista Lewis MSN APRN, NP-C
Faculty
Chamberlain College of Nursing Bachelors of Science in Nursing 2015

Krista Lewis MSN APRN, NP-C has been a licensed registered nurse since 2011. Originally from Brookhaven, MS, she completed her RN in 2010 from Pearl River Community College. Mrs. Lewis attended and graduated from Chamberlain College of Nursing with her BSN in 2012 and MSN in 2015. She passed her RN licensure in 2011 and AANP certification in 2015. She has held licensure and practiced nursing in the states of Mississippi and Texas. Her career path and work experience extend throughout the healthcare spectrum to include: Hemodialysis, Mental Health, Long Term Acute Care, Long Term Care, and Trauma. Mrs. Lewis helps the community by doing CPR to save lives. She also is employed as Family Nurse Practitioner in the College Station/ Bryan area. She is excited to be included amongst the prestigious staff of Vocational Nursing Institute.
Tram Nguyen, RN, BSN
University of Texas at Arlington (UTA) 2014

Since graduating, I have worked in hospital and free-standing ERs and private residences providing home health care. Every year I also volunteer as an RN for the safety committee at the Houston Livestock Show and Rodeo. I am currently in the MSN-FNP program at UTA. During my free time, I love to work out and run marathons.
Amalia Keen RN, BSN, MSN
VN Day Program Coordinator
Hillsborough Community College Associates in Nursing 2004 The University of Phoenix Bachelor's of Science in Nursing 2011 Aspen University in Master's Degree in Nursing Education

Amy Keen has been a licensed nurse since 1998. Originally from Houston, Texas but grew up most of her life in Tampa, Florida. She started off as a certified nursing assistant while in High school at the age of 16. This is when she found her passion for helping others and decided to pursue a career in nursing. She attained her Licensed Practical Nurse in 1998. She graduated in 2004 from Hillsborough Community College with her Associates as a Registered Nurse and from The University of Phoenix with her Bachelor's of Science in 2011. Mrs. Keen just recently obtained her Master's degree in Nursing Education from Aspen University. She has over 20 years of experience in Mental Health, Substance Abuse, and Pediatric Health. She also has over 7 years of management and leadership experience. Mrs. Keen is very familiar with patient education, parent health guidance meetings, and the implementation of professional development trainings for staff education. In her spare time, she loves spending time with her family, camping, and reading. She looks forward to teaching at The Vocational Nursing Institute where she can inspire others to become great nurses.
Linda Goodrich RN, MSN
Adjunct Faculty - Allied Health and VN Programs - Lead Evening Program Instructor
Wheeling Jesuit University Bachelors of Science in Nursing & Bachelor of Arts in Psychology Texas Woman's University Master of Science in Nursing

Ms. Goodrich began her nursing career as a Licensed Practical Nurse and went on to serve as a medic with the Unites States Army. At Wheeling Jesuit University, she received her Bachelor of Science in Nursing and Bachelor of Arts in Psychology. At Texas Woman's University she completed a Master of Science in Nursing as a Nurse Educator in the Role of Psych-Mental Health. She enjoyed the time teaching at San Jacinto College but found a home teaching at Lone Star College for several years. Her clinical areas of expertise include Psych-Mental Health along with being certified in Hospice and Palliative Care.
Shady Mansy, Pharm.D., BCPS, BCGP
Adjunct Instructor Medication Aide Program
Linda University School of Pharmacy for Doctorate of Pharmacy

Shady Mansy, Pharm.D., BCPS, BCGP, received his Doctorate of Pharmacy from Loma Linda University School of Pharmacy in 2013. Dr. Mansy completed a Pharmacy Practice Residency at VA Southern Nevada Healthcare Systems in Las Vegas, Nevada in 2014. He is also certified as a pharmacotherapy specialist and a geriatric pharmacist. Dr. Mansy has started his own pharmacy consulting business (Perennial Pharmacy Consulting) and works as a consultant for nursing homes, assisted living facilities and group homes. In his free time, he enjoys cooking with his wife, hiking, reading, and playing with his dog.
Anthony Leonard LVN
Adjunct Faculty
Mr. Leonard has previously worked in many of the surrounding Houston long-term care facilities as a Staff Development Coordinator and Assistant Director of Nurses. He has taught numerous courses at Brightwood College and is excited to be joining the Vocational Nursing Institute team. In his spare time he enjoys reading and spending time with his family and friends.
Brittany Ebikeme RN, MSN
Adjunct Clinical Instructor
Brittany Ebikeme MSN, RN is an Oklahoma native with more than 8 years of practical experience within teaching, private, and trauma hospitals. She obtained her Bachelor of Science in Nursing from the University of Oklahoma in 2011. Prior to returning to her alma mater in 2014, she started travel nursing. She has worked in ICU, CCU, PCU, Telemetry, home health, stand-alone ER's, insurance, care coordination, and lithotripsy clinics in Oklahoma, Texas, Connecticut, and all five Boroughs of New York. Brittany obtained her Masters of Science in Nursing Education in 2016 and currently facilitates learning for students in Adult Health, Complex Adult Health, and Pharmacology for Nursing Practice at Chamberlain College of Nursing. She is also working for the Vocational Nursing Institute as a part-time clinical instructor and an ICU/PCU unit as needed. Brittany is the Chapter Leader for Sigma, the Honor Society of Nursing, Faculty Liaison for the Student Government Association, and a member of Delta Sigma Theta Sorority Inc. The most important aspects of her teaching are grounded in educational theory and incorporate various learning strategies and techniques tailored to individual learning needs. Her goal is to provide an environment that will foster competent, confident, safe, and extraordinary graduate nurses.
Fernando Prince RN, MD
Adjunct Faulty
Professor Prince comes to Vocational Nursing Institute with over 20 years of experience at Laredo Community College. He has worked as the Dean of Natural Sciences, Social and Behavioral Sciences, Mathematics, Kinesiology, Environmental Science Center, and Distance Learning. He taught Foundations of Nursing, A & P, Med Terminology, Human Disease & Pathophysiology, Basic Health Profession Skills and CPR. Professor Prince has relocated to Houston Texas and is excited to explore the Houston area and transition to this becoming his new home.
---
Administrative Staff
Leigh Duong
Administrative Assistant
Leigh is a graduate from the University of Houston and holds a B.B.A. from the Bauer School of Business. Leigh has a background in Marketing, Typesetting, and Data Entry. She loves reading, playing with her 3 yr old, and drinking lots of coffee.
Robin Ferruggia
Financial Aid Director
Robins background is in customer service, she brings her cheerful self and welcoming personality to our team. Originally from New Jersey she moved here in 2007 for warmer weather and the medical center for her daughter. She enjoys reading, movies, day trips and spending time with her family.
Alice Richmond
Administrative Assistant-Evening
Ms. Richmond has extensive experience working in customer service, as a manager, and as a secretary in the health care field. She has an engaging friendly personality and a great work ethic. In her spare time she enjoys spending time with her grandchildren and family.
Wali Kazmi
Admissions & Enrollment Specialist / Accreditation Assistant
Wali comes to our school with experience working in the movie industry as a lead manager. He attended University of Texas for a period of time and is looking forward to working with the students on campus. He has strong computer and technology skills and is super friendly and easy going!
Jonathan Hajjar
Full Time Evening Administrative Assistant t
Jonathan Hajjar has experience working in the retail world and has a degree in Nutrition. He has joined our evening team while he continues to work on his Master's degree in Business Administration. He is excited to expand his skill set to include office administration activities and to work with the students and faculty.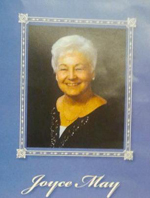 We will miss you Joyce, may you rest in peace.